15 Grammar Goofs That Make You Look Silly
Posted: August 5, 2013
Filed under:
Uncategorized
Leave a comment
See on Scoop.it – Infographic news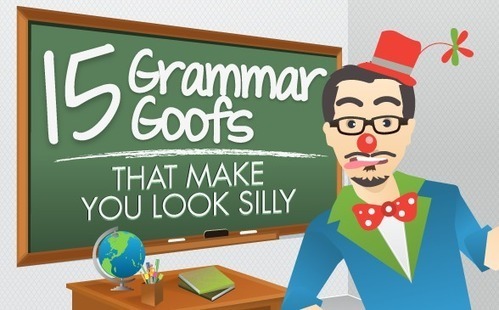 15 Grammar Goofs That Make You Look Silly http://t.co/4xXrftU4S7 #grammarmistakes #Infographics
Jesse Garboden's insight:
I have to say I have never been really good at grammar. Everybody makes mistakes, just because they do doesn't mean they are any less smarter, it just means they are still learning. That is why my english score have almost always been a "C" student in english class. English is just not one of my strong areas of expertice. Do I make all of these mistakes on a daily basis yes I do. Do I care yes, I fix them as best as i'm able to.
See on www.freelancewritinggigs.com
---